Webinar
Date and Time : 5th August 2021 , Thursday 8:00 pm – 10:00 pm (Singapore time)
Registration at https://cefc.ch/MSnPrayer
Synopsis :
This workshop will help us discover our Christian role in praying for nations, as well as how prayer and missions are intrinsically linked. It will be a time of interactive learning through teaching and practical engagement in intercessory prayer.
Speaker :
Lynn Yee
Prayer for the Nations Coordinator
All Nations Christian College, UK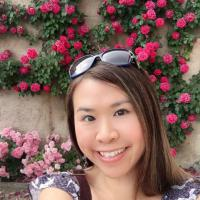 Lynn was on staff with YWAM Singapore from 1999 to 2008 before moving to work with YWAM in Scotland and England. She has been sent out as a missionary to Europe from Kum Yan Methodist Church since 2009, working specifically with prayer ministries. Lynn has extensive experience in prayer and worship ministries, ranging from prophetic intercession for nations and strategic onsite prayer assignments, to training missionaries, leading worship and running contemplative prayer retreats. She is also a trained spiritual director.
For enquiries: missions@cefc.org.sg